Our Redbridge Champion Support Co-ordinator, Acia, first encountered LifeLine Projects as beneficiary, then as a volunteer, and now we're delighted she's joined the staff team on our exciting initiative to support parents and carers of 11-24 year-olds in Havering, Redbridge and Barking and Dagenham.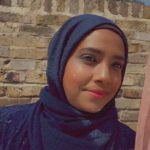 My first contact with LifeLine was in December 2006 or January 2007. I had moved to the area in 2006. I didn't know anyone when I arrived and I didn't have any GCSES or previous experience of work. When I dropped the kids to school, I saw the Lifeline Job Shop that used to be in Green Lane. I could see some computers and went in to have a look. They were nice people in there and I asked them for help getting work. I didn't have a CV or know how to apply. They said they could help – they helped me write a CV and printed it, and helped me write my first job application on the spot.
That application wasn't successful, but they invited me to come back and helped me apply for another job. This time there was a part-time cleaning job at Castle Point. I applied and got it. This job was early in the morning, but I still needed more work, so they helped me get another part-time job as a Midday Supervisor in a primary school. It was really good, as I could do the cleaning job early in the morning before taking the kids to school, and then was home from my Midday Supervisor job before the kids got home from school in the afternoon.
Due to pregnancy and childcare, I had to stop working for a while, but around 2016, I started volunteering on the Creative English programme, running sessions for women in my mosque. Creative English was one of the best experiences of my life. I had so much fun helping the ladies who came. I found out I had skills I didn't know I had. The ladies started off not knowing anything. Being dyslexic myself, I thought I'd teach them nothing, but they told me they'd learnt more from me than ESOL. When they got stuck, I could explain in their own language which really helped. I could encourage them because I've felt shy too. When you meet people from different backgrounds, you learn a lot from them too. It's really great.
I also helped with the Parent and Child English programme. It was very interesting for me, as I've always done things with children. People were still coming and asking to join at the end. A lot of people want to get out of the house and have some fun and talk to people.
Now I'm part of the LifeLine Projects team, working as one of the Redbridge Co-ordinators on the Champions Support Network, so I'm still encouraging parents and carers to find a place where they can talk to other people in similar situations. Having experienced challenging things myself, I know how other people feel, which can really help. I was so happy today when one of the parents I'm working with pushed through and completed the training, even though she felt worried doing it on Zoom. I knew how she felt. Zoom meetings are new to so many people but we can get a real confidence boost when we succeed when we didn't think we could. It's really enjoyable seeing people grow in confidence.
LifeLine – it says it in the word – doesn't it? It is exactly what the word says it is. I won't ever forget that LifeLine started my life in Dagenham when I first moved here. My story started with Lifeline, in the middle it was with Lifeline and hopefully should end with Lifeline as well. It's amazing to be one of the staff members helping others in the way those original staff back then helped me!
This is our celebration of 21 years of serving our community.