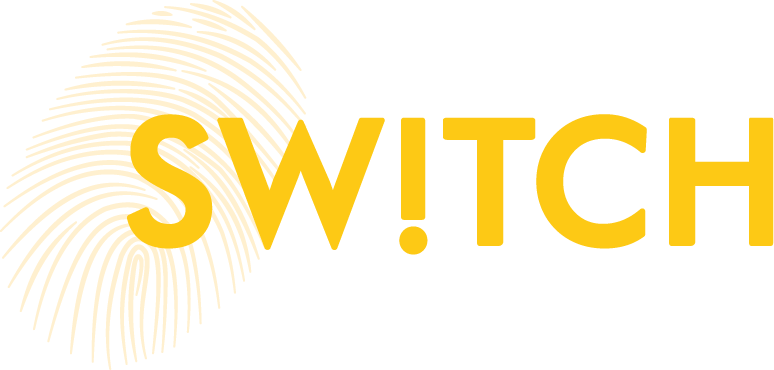 With the reduction of preventative programmes (including the decline of Children's Centres), schools increasingly find that they are unable to provide effective support for students before they reach the point of being excluded.  It's not a surprise, therefore, that exclusions are rising! In our work with vulnerable young people we often see that the struggle begins at the point of transition between primary and secondary school. The goal of LifeLine's latest programme SW!TCH Futures, is to help students to build resilience in preparation for the transition, thus changing the trajectory that their life might otherwise take.
Prevention is such a key strategy: but building long-term relationships with young people is only part of the solution. Working alongside families as a whole is even better, especially before children enter secondary education. Building on one of our formative programmes, SW!TCH Futures combines two of LifeLine's most succesful programmes for a new, holistic offer for families of pre-secondary school children that combines family learning sessions with mentoring for the children AND their parents.
LifeLine's CEO, Nathan Singleton says, "We are really excited about this programme, as it brings together many tried and tested components of our history to make a mega-programme."
The transition from primary into secondary school is a key period in a child's development. Teachers often tell us that they know which children in their primary school class will end up in trouble in secondary school. They can tell by their poor behaviour and from what they glean about life at home. This latest initiative supports children and their families through this stage, providing the strategies and alongside help to change embedded or generational behaviours.
LifeLine have a strong track record of supporting children and parents. Much of this experience has been brought into this new programme, including:
Children's Centres
Our experience of running five children's centres showed the value of offering parenting classes, empowering and supporting parents in their role. The need for this is more evident than ever.
Talk About It Workshops
Talk About It Workshops encourage young people to confront inherent negative attitudes to education, the glamorisation of offending and fears about mental health.
Morphing Transitions Programme
One of our formative programmes, the Morphing team worked with at-risk children in primary school – raising our awareness of the challenges that face children in the transition phase between primary and secondary school.
SW!TCH Expeditions, Alternative Programme of Education
This two-year pilot not only provided education for young people who were struggling at school, but also worked with their parents, who we found were keen to open up to staff who showed a genuine interest and desire to see their children find their feet.
Getting Ready for Secondary School
As the name suggests, this course supported children in their transition to secondary school. The content from this course forms the basis for family learning sessions.
Family Learning
Far from 'doing to' children and their parents, the approach is simple: the family learning worker will get to know the families. Coming alongside parents and children, and encouraging an increasing independence, offering support to navigate and manage the turmoil of emotions and set goals – empowering children to address the very real practical and emotional challenges that they can experience in years five and six. And for parents, of course, encouraging and inspiring them to see the enormous influence that they still have over their children at this stage: working with them to build their child's self-esteem and working out ways to proactively navigate the practical challenges, such as the journey to school, managing the timetable and dealing with peer pressure.
The importance of parent-child play for development is well documented: expanding literacy, teaching basic concepts, raising self-esteem and strengthening family bonds. While prevalent in middle-class families, parent-child play is rare beyond this, particularly in some minority communities. It might strange to engage parents with how they interact with their child at this stage in life, but strengthening the family bonds and helping to find a strategy that works for each family reaps dividends well into the future.
On one of our family learning courses one parent commented, "At home, the children get bored and argue. There isn't enough space when we are all at home. Here you can relax. Everyone's friendly. You can catch your breath and face it again when you go back." On the same course, 47% of the children said that the best thing about the sessions was spending time with their mum or dad. One of the parents said that they enjoyed "having the time to be able to sit and do crafts with my children, as home is always so busy".
Getting ready for secondary school sessions provide parents with the know-how to support their children during the transition from primary to secondary school, while also strengthening the family bonds by encouraging positive parenting strategies and developing play, communication, and learning techniques. Parents attend with their children and a family support worker who also plays and communicates with their child through creative activities and interactive sessions including crafts, drama, games, guided conversations, problem-solving, and storytelling. All activities are easily replicated at home. Families make games and resources which they take home and use with their child outside sessions.
VIP Mentoring
LifeLine has provided mentoring since our inception. Sessions provide the children and parents with a trusted, consistent source of guidance; a positive role model and point of stability during difficult transitions. The mentor forms a relationship with the child which helps their parent to get involved with the family learning session. Asking the family to host the mentoring sessions in their home also offers the unique opportunity to get alongside the parent and demonstrate how to draw out their child's concerns and aid them in working through to a solution.
If you feel this programme would be useful for your schools please get in touch.