Impacting INDIVIDUALS

---

Influencing systems
Characterised by renewed hope, developed confidence and improved skills, the programmes that we offer give people the chance to grow, expand their horizons, and become agents of change in their own community. We focus on empowering and enhancing the lives of those people most isolated and vulnerable, building their confidence and helping them to learn new skills, so that they may fully live their lives and become a part of their community.
Vision, Identity, Purpose
Our approach to mentoring helps young people to discover a vision for their lives, be confident in their identity and know their purpose in life. Through both one-to-one and group sessions, we give young people the opportunity to take charge of their own lives.
Our independent school allows students with disrupted education to catch up with their peers in less than ten months. We combine traditional academic studies with life skills and one-to-one mentoring in order to give each student the support they need to thrive.
Combining enterprise and education, we bring together small groups of students to run their own business, with an integrated curriculum working towards academic qualifications. We also provide work placements and vocational tasters to prepare students for the world of work.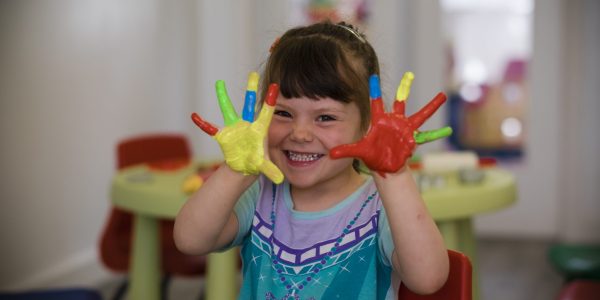 A great chance to learn and flourish
Located in Elm Park and Ilford, our nurseries and pre-schools provide a warm and stimulating environment, with fun and engaging activities that help children to learn and grow.And with our innovative Tapestry app, you can see photos and updates about your child's activities each day.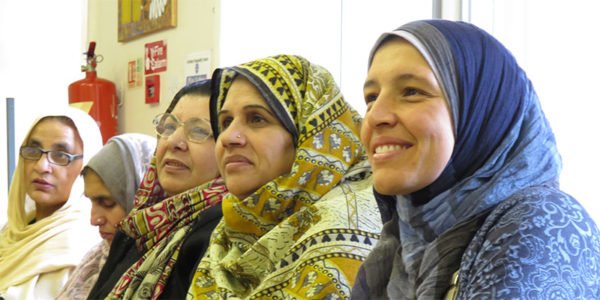 Using a unique drama-based approach to learning English, paired with extensive support in developing employment and life skills, we help BAME women in the Barking & Dagenham and Havering areas learn everything they need to find gainful employment and become a part of their local community.
Healthwatch Barking and Dagenham
Part of the national Healthwatch network, Healthwatch Barking and Dagenham acts as a champion for people in their local community who use health and care services. Their role is to listen to what people have to say about their local services, and share this feedback with the providers of services so they can improve and better meet the needs of the community.
LifeLine Projects was founded in 2000 by a group of volunteers in East London who saw a need in their local community. Realising that they could be part of the solution, they began working with isolated and marginalised women. Since then, we've grown from a small organisation with just two part-time members of staff, to one of the larger community-based social enterprises in the capital. Over the years, we've worked with numerous organisations to deliver many public-sector-funded programmes, and we've received several awards recognising the fruits of our programmes and been short-listed for many more.
National Executive Director of FaithAction
Director of Finance and Operations
Meet the rest of the LifeLine family...
Recent Updates
As we approach our 20 year anniversary next year, we are inspired to reflect on the legacy that we have left thus far and to think about our trajectory for the next 20 years. How will our actions of today result in a positive impact in the future? By the end of this year alone we will have brought over £2.3m into the voluntary sector in our area. Over the past 19 it's been an astounding £54.5m. We can confidently say that we are an established, mature VCSE organisation, proficient at delivering contracts and running a business.
As the new year is well under way, we ask that you join us in calling young people to 'be the change they wish to see'.
'Deji is dead. He was stabbed, I don't understand... Why?' Chilling words from the mother of a former LifeLine School student, killed in the middle of the day, in broad daylight, on a residential street in south London. He will never have the opportunity to fulfil the dreams he had discussed with his mentor when he left LifeLine school with a 100% attendance record in 2012. All sorts of questions fill our minds: 'How on earth are his family coping with this dreadful news? What went wrong? What can we do to prevent this happening to other students?'
The Mayor of London created the £45m Young Londoners Fund in July 2018, to help children and young adults make the most of our amazing capital. The fund is supporting 72 community projects across the city, to help young people at risk of getting swept up in crime to fulfil their potential. LifeLine Community Projects is receiving £147,000 over three years. Our Standing TALL project (Thriving, Aspiring, Learning, Leading) will engage 540 young people at-risk of exclusion and involvement in criminal activity, and walk with and support them towards improved wellbeing, resilience and meaningful opportunities at school and in the…
On the 22nd September LifeLine delivered a series of workshops on knife crime to students in a Dagenham school. Although the school had registered 15 year-11 students for one of the workshops, it had to be cancelled, as only 12 were in attendance. One student was recovering in hospital having been stabbed the previous week and two others had been arrested by police investigating the killing of 15-year-old Jordan Douherty, the youngest person to be killed by knife crime in London this year.