Impacting INDIVIDUALS

---

Influencing systems
Characterised by renewed hope, developed confidence and improved skills, the programmes that we offer give people the chance to grow, expand their horizons, and become agents of change in their own community. We focus on empowering and enhancing the lives of those people most isolated and vulnerable, building their confidence and helping them to learn new skills, so that they may fully live their lives and become a part of their community.
Vision, Identity, Purpose
Our approach to mentoring helps young people to discover a vision for their lives, be confident in their identity and know their purpose in life. Through both one-to-one and group sessions, we give young people the opportunity to take charge of their own lives.
Our independent school allows students with disrupted education to catch up with their peers in less than ten months. We combine traditional academic studies with life skills and one-to-one mentoring in order to give each student the support they need to thrive.
Combining enterprise and education, we bring together small groups of students to run their own business, with an integrated curriculum working towards academic qualifications. We also provide work placements and vocational tasters to prepare students for the world of work.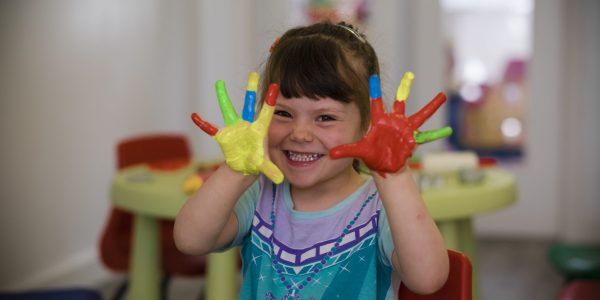 A great chance to learn and flourish
Located in Elm Park and Ilford, our nurseries and pre-schools provide a warm and stimulating environment, with fun and engaging activities that help children to learn and grow.And with our innovative Tapestry app, you can see photos and updates about your child's activities each day.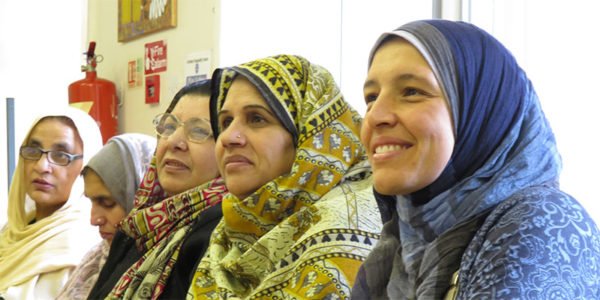 Using a unique drama-based approach to learning English, paired with extensive support in developing employment and life skills, we help BAME women in the Barking & Dagenham and Havering areas learn everything they need to find gainful employment and become a part of their local community.
Healthwatch Barking and Dagenham
Part of the national Healthwatch network, Healthwatch Barking and Dagenham acts as a champion for people in their local community who use health and care services. Their role is to listen to what people have to say about their local services, and share this feedback with the providers of services so they can improve and better meet the needs of the community.
LifeLine Projects was founded in 2000 by a group of volunteers in East London who saw a need in their local community. Realising that they could be part of the solution, they began working with isolated and marginalised women. Since then, we've grown from a small organisation with just two part-time members of staff, to one of the larger community-based social enterprises in the capital. Over the years, we've worked with numerous organisations to deliver many public-sector-funded programmes, and we've received several awards recognising the fruits of our programmes and been short-listed for many more.
National Executive Director of FaithAction
Director of Finance and Operations
Meet the rest of the LifeLine family...
Recent Updates
We're excited to announce that TODAY, on #WorldMentalHealthDay2019, more schools across a greater geographical area, including Barking & Dagenham, Redbridge, Havering and now Thurrock will have access to LifeLine's SW!TCH Lives and VIP mentoring programme, designed to improve the life chances of young people who are on the edge of a life of violence and crime, school exclusion or poor mental health.
Many of the young people LifeLine work with have been deeply affected by Adverse Childhood Experiences (ACEs) – or trauma. A growing body of research has identified the harmful effects that such experiences occurring during childhood, or teenage years (for example among others, exposure to domestic violence, or substance abuse or household mental illness) have on lifetime health. Individuals who have ACEs also tend to have more physical and mental health issues as adults than those who don't and also tend to have a shorter life expectancy*.
A friend of mine recently commented that for some young people, 'the edge' is very close. Her and her husband have prioritised family life. They place a high value on having fun together, and talking together as a family has been something they have tried to cultivate. When one of their children came back from the first term at university and described some of the things that were going on, they were able to support and point them in the right direction. This child (no longer a child!) is making positive choices about the future - career, relationships and lifestyle. 'The edge' is quite a long way off.
"At the age of 23 I quit full time youth work. I was burnt out and decided to pursue my degree training and get a job in business. "During the previous three years, along with a team of volunteers, I'd had great fun working with young people. In the course of developing them to be leaders, my creative skills had blossomed and we'd taken the young people on various local, national and international peer leadership programmes. However, fun as it was, I had become frustrated with my team and peers because (I felt) they didn't do things as well as me. Frustration caused me to think that I was the solution. A very arrogant position which caused me to burn out and eventually quit. "Eventually I got a job in South Kensington which required lots of commuter time. "My mentor bought me the book "Now, Discover Your Strengths" by Marcus Buckingham. As I read, I started to see that my peers were not, in fact 'useless' but that they had different strengths to me. I realised that while there were certain skills I was strong in, there were other skills my peers would be strong in. The way to get the best out of them would be to allow each to function in their area of strength.
According to the charity Our Time, the cost of non-intervention for children who are affected by mental health issues is estimated to be a staggering £17 BILLION per year. Furthermore, research indicates that children living with a parent with mental illness will themselves experience some degree of mental ill-health, unless they get some early support.