Impacting INDIVIDUALS

---

Influencing systems
Characterised by renewed hope, developed confidence and improved skills, the programmes that we offer give people the chance to grow, expand their horizons, and become agents of change in their own community. We focus on empowering and enhancing the lives of those people most isolated and vulnerable, building their confidence and helping them to learn new skills, so that they may fully live their lives and become a part of their community.
Vision, Identity, Purpose
Our approach to mentoring helps young people to discover a vision for their lives, be confident in their identity and know their purpose in life. Through both one-to-one and group sessions, we give young people the opportunity to take charge of their own lives.
Our independent school allows students with disrupted education to catch up with their peers in less than ten months. We combine traditional academic studies with life skills and one-to-one mentoring in order to give each student the support they need to thrive.
Combining enterprise and education, we bring together small groups of students to run their own business, with an integrated curriculum working towards academic qualifications. We also provide work placements and vocational tasters to prepare students for the world of work.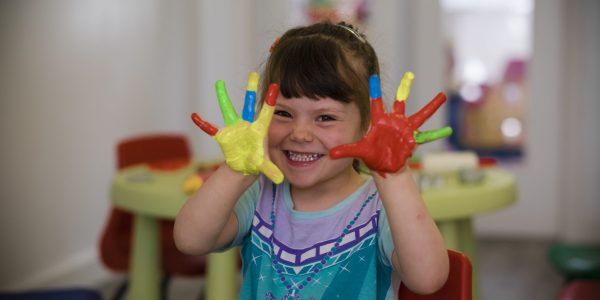 A great chance to learn and flourish
Located in Elm Park and Ilford, our nurseries and pre-schools provide a warm and stimulating environment, with fun and engaging activities that help children to learn and grow.And with our innovative Tapestry app, you can see photos and updates about your child's activities each day.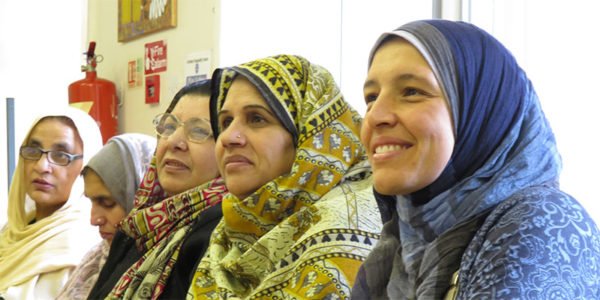 Using a unique drama-based approach to learning English, paired with extensive support in developing employment and life skills, we help BAME women in the Barking & Dagenham and Havering areas learn everything they need to find gainful employment and become a part of their local community.
Healthwatch Barking and Dagenham
Part of the national Healthwatch network, Healthwatch Barking and Dagenham acts as a champion for people in their local community who use health and care services. Their role is to listen to what people have to say about their local services, and share this feedback with the providers of services so they can improve and better meet the needs of the community.
LifeLine Projects was founded in 2000 by a group of volunteers in East London who saw a need in their local community. Realising that they could be part of the solution, they began working with isolated and marginalised women. Since then, we've grown from a small organisation with just two part-time members of staff, to one of the larger community-based social enterprises in the capital. Over the years, we've worked with numerous organisations to deliver many public-sector-funded programmes, and we've received several awards recognising the fruits of our programmes and been short-listed for many more.
National Executive Director of FaithAction
Director of Finance and Operations
Meet the rest of the LifeLine family...
Recent Updates
We've all seen the newspaper articles. The shock story about another young person whose life has been brought to an untimely end. At LifeLine we've had to come to terms with the news that some of the young people on our own programmes have died. It's hard news to hear. And it's equally as hard to talk to a school who doesn't want to hear the message - that some of their students are in danger of becoming involved. Serious youth violence, as reported by the media, has focussed on cities - London in particular. And inner-city schools have had…
Serious youth violence has been referred to nationally as a 'social emergency'. We see prevention as a key strategy: building long-term relationships with young people is only part of the solution. Actually, working alongside families as a whole is a far better scenario. Especially before children enter secondary education. Returning to one of our formative series, 'Getting Ready for Secondary School' combines two of LifeLine's most succesful programmes for a new, holistic offer for families of pre-secondary school children in Dagenham that combines family learning sessions with mentoring for the children AND their parents. The transition from primary into secondary…
Having previously worked in two mainstream schools in Redbridge and Havering, I came to LifeLine with a supply of resources, a decent amount of teaching experience, and a skill-set that had already seen me as Head of Year and as Second in Charge of an English Department in a special measures school. I was excited to start at LifeLine School because I really didn't know what to expect, and I liked the challenge and surprise that it might bring. I felt like, professionally, I was equipped to give it a go. Throughout my entire time here, I've found myself having…
Last month, tragically, a teenager was stabbed (and died) while attending a knife awareness course. The event was shocking, and raised questions across the sector about how to best safeguard those who are invited to attend such courses. In our serious youth violence prevention programme SW!TCH Lives (and indeed all of our programmes), we place great emphasis on building relationship through long-term mentoring. This is the best way to get to know the individuals along with who their "ops" (opposition) and associates are. Attempting to discover this information from cold is very difficult; young people are far less inclined to talk honestly, fully, and openly with someone they don't know. We should also note that information changes rapidly and that's why a relational, rather than information-gathering, approach is essential.
Historically white British and relatively affluent, Havering has seen rapid urbanisation in the last decade. Dubbed 'London's last affordable borough', thousands of families have moved or been moved here, forced out of inner London by high costs of living and attracted to the stock of larger houses. According to the 2019 Serious Group Violence and Knife Crime Strategy, Havering wasn't prepared for the scale or speed of this change and the high-need of these new families, and outcomes for young people in Havering have deteriorated as a result. Numbers of Children in Need and referrals to children's services have risen…