On 7th May 2020 the city of Richmond, Virginia, USA joined the International Charter for Compassion, a global movement guided by the Golden Rule of treating others as you wish others to treat you. Richmond wants compassion to be at the core of its community.
What if every organisation put compassion at the core of their business culture?
At LifeLine, we share this same value with the city of Richmond as one of our core values, and putting people first and helping people is our main task. Our staff listen to the most heart-breaking details of the people they are trying to help, and they need to hold it together otherwise they won't be effective.
A kind, open and giving character is what you want a staff member in the third sector to be. And one of the most important and overlooked characteristics is being compassionate.
In today's article, we look at how three members of the LifeLine family manage to balance being compassionate whilst providing a professional service that is impartial, passionate and personal.
Diana Thesee, Youth Development Worker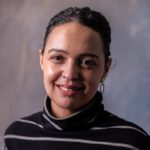 One of the girls I mentor is in year 11. She was attending a roller-skating project I led before I started mentoring her, so I've known her for about two and a half years. She is a very lovely girl who was quiet shy but also driven, she had a quiet confidence about her.
I only knew of the issues she was facing when I was approached by her parent asking if I would mentor her daughther. It was a pleasure to mentor her, as I had already built a relationship with her through the skating.
I supported her by listening to what she had been through, letting her vent, she felt safe and was able to share what she was feeling and how it had affected her. she felt understood and her parent is incredibly supportive too and thankful for us supporting her. She knew we cared and were consistent with our support.
Vivien Palmer, Champion Peer Mentor Coordinator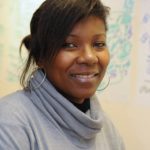 Marla (name changed) was a service user who was a mum with three children who had experienced domestic violence. She was put in touch with the Champions Support Network through a home-schooling organisation. She has three children who were with her all the time.
When she got in contact, she was allocated a mentor to help support her. She reached out to ask if we could help with her housing. She'd just been rehoused but it was out of the borough and she needed some support. She needed furniture delivered and help painting her flat, as she had no funds.
I felt that it was quite hard for her because there she was on her own with three children. It seemed like the domestic violence unit that she was staying at didn't really seem forthcoming with help. First of all, she wanted a car because the flat was way out of the borough. It would have taken us two hours via public transport to help her and her children move. It was just not viable; she needed her own transport and she had very little savings to buy a car.
And so that was the first support given to her, helping her to buy a car. Through my own experience of buying cars, I helped her do that–we found her an awesome car for quite cheap with low mileage. It was really encouraging to see her become more confident in driving again because she hadn't driven for some time and here she was now driving on the motorway, following us to go and get furniture–it was great. It seemed like there was no stopping her.
I mobilised a number of volunteers and friends to paint the house. Marla got some funding from the refuge for the paint. The flat literally just had concrete flooring and she had no white goods either. So we encouraged the refuge to help her with this. They managed to get her the white goods, but she still needed the flooring. They said there was no help for that.
But what happened was acts of kindness sprung up all over the place. Myself and a colleague got in touch with a group of businesses that give out resources to people who are desperately in need and they kindly gave us £300. An appeal was put out on Facebook and the funds just started coming in. Someone found free laminate flooring, which was brand new. It was absolutely amazing.
Marla was also given lots and lots of free furniture. She was now totally kitted out to the point that she had too much furniture and she managed to give some away to her neighbours.
Her final bit of luck was to get some funding to continue counselling for her eldest daughter, because her daughter was really struggling with her relationship with the father. We saw compassion in action from so many different sources.
Terri Noone, Acting Nursery Manager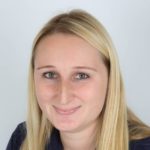 I was working with a mother and her one-year-old son. They lived in a house together with her husband and her brother in-law.
We first met throught the nursery a couple years ago now. I kept striking up conversations with her, and she gained the confidence to open up to me. I started to have concerns for her wellbeing based on how she acted when she spoke with me.
There was a day when she didn't turn up to the nursery, so I took the opportunity to call the house and reach out to her. It was then I learned that the family were facing several issues, particularly immigration and financial. Afterwards, I contacted the local Multi-Agency Support Hub (MASH) team and arranged a social worker for her.
It turned out that her husband abused her, both verbally and physically. She was also not getting on well with the brother-in-law living with them.
We continued to stay in touch, both by phone and face-to-face, and the MASH team were a great help as well. We found that the family already had a social worker assigned, but they were about to close the case as the mother insisted everything was fine. She told us the atmosphere at home meant she felt unable to speak up, even finding a listening device in her bedroom at one point.
She said she could speak to me because of the warm atmosphere at the nursery and the genuine relationship that we had built up.
In the end, we worked to move her into a hotel room for safety while she kept meeting with her social worker. Thanks to their help, she was placed into a women's refuge for a while, and then was relocated into new housing in a different borough.
She contacted the nursery a few times since the move. She is now safe and thankfully has an ordinary life again.
Matthieu Ricard, a Buddhist Monk and author, and Tania Singer, a neuroscientist, coined the phrase 'empathy fatigue'.
In their research, they referenced a study carried out in North America that found that 60% of all nurses, doctors, and caregivers who are in constant contact with patients experienced suffering or will go through a burnout at some point in their professional life.
They found this was due to empathy fatigue and not "compassion fatigue". They concluded that compassion does not lead to distress but strengthens our determination to help those who suffer.
How would you describe compassion?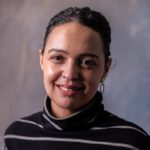 I would describe compassion as caring for someone showing empathy for them and wanting to go beyond and above to help and support them.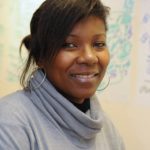 Compassion is literally for me: thinking if I was in that situation, what would I want, what would I need?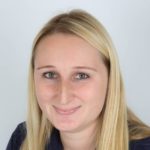 Compassion is showing support and care to another person.
Is it important to be a caring and compassionate person?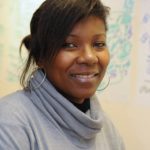 It's important to be a caring and compassionate person. It's about understanding what other people are going through and just being passionate enough to say that, you know, I don't want that person to go through this.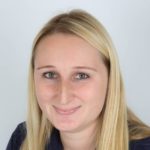 Yes, because if you are caring and compassionate towards others, people will feel comfortable to open up to you if needed. They will also feel supported by you.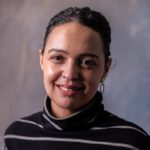 I believe it is very important. Being compassionate can create an environment, where people feel safe to be around you, they are more likely to open up to you and in turn become more compassionate to others around them. A person will trust someone who is caring and compassionate and most likely confide in them. A caring person will try to understand what others are going through and want to help them. A compassionate person will love others and put their needs before their own.
When it comes to certain interpersonal relationships, such as between doctor and patient, compassion is better than empathy.
—Against Empathy: The Case for Rational Compassion by Paul Bloom.
Who is one of the most compassionate people you know and why do you think so?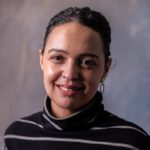 Jesus is the most compassionate person I know. He first loved us when we hated him, He feels our pain and gave his life for us so we could live in Him. He continually forgives us.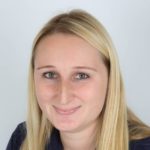 All of the LifeLine team are so compassionate, we're all about helping and supporting others.
Is it important to show compassion to people we dislike?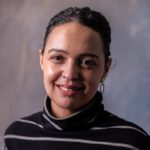 It is important to show compassion to people we dislike, though hard it shows them that we are genuinely a caring person. We need to lead by example and kindness rubs off on to people. There is a lot of power in being compassionate to people we dislike or to those who dislike us.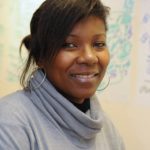 Totally. Everybody wants to be loved. There is nobody who doesn't want to be liked and loved.
Do you expect others to be caring and compassionate?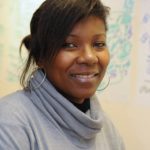 I hope that I do, but I've learned to not expect it, and all I can do is model it. That's what I do. Once you model it, I think people grasp it.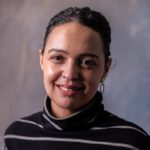 It depends because some people do not know how to be, they may never have experienced compassion in their life. I have experienced both people being caring and uncaring.
Compassion is particularly important to those who are vulnerable. For people who are dependent on others for help and support, compassion is often the most important factor in allowing them to lead fulfilling lives. Therefore we have a moral imperative to treat them as equals and to ensure that they enjoy the same rights as other members of society. They should never be marginalized or subjected to isolation. For those individuals, compassion provides respect while preserving their dignity.
Has there been a time when someone has shown caring and compassion to you?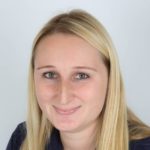 Knowing I always have the support and guidance when needed. Knowing that people believe in me. Knowing that people care about me and help me to excel in life.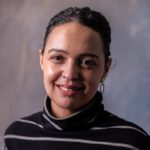 One example is my husband supporting me with caring for my mum, despite her very challenging behaviour and going beyond and above without me asking him to do anything. He is my rock and his support made me feel very loved and cared for, I was not alone in this anymore.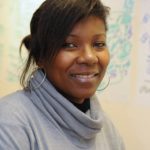 At my previous church, there was so much compassion. They really absolutely loved us and cared for everyone. There was a time when I was in hospital and they prepared meals for my whole family every single day for two weeks.
How does one become a more compassionate person?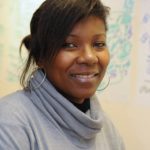 I think it's about putting yourself in somebody else's position.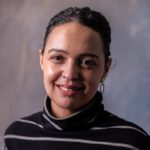 A person can become more compassionate by working with vulnerable people, getting to know their struggles and the issues they face. Going through their own difficulties and wanting to support others because they know what it was like. Through suffering.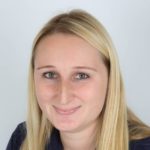 Through role modelling—if you see other being caring and compassionate towards yourself and others, it would make you want to do the same too.
How would you describe a compassionate organisation?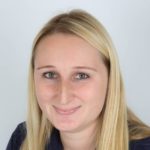 A compassionate organisation is one that offers support and guidance to service users and staff when needed.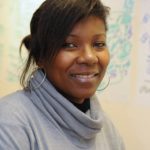 I would say a compassionate organisation is one that really cares about the people. In a nutshell, they just loves people regardless of who they are or what they're going through.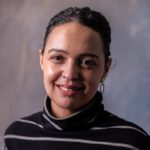 An organisation that supports and cares for vulnerable and marginalised people/communities. An organisation that gives more than it receives; an organisation that cares for its staff members.
Compassion embraces the noblest characteristics of human beings. It allows us to think of others instead of always focusing on ourselves. It refuses to be selfish, it is willing to forgive, and it accepts people for who they are. Compassion gives us the ability to understand someone else's situation and the desire to take action to improve their lives. It is the quality that allows us to step outside of ourselves and see the circumstances of others. It supplies the will power to do what is necessary to make the world a more caring place. Compassion inspires us to make an immediate and effective effort to come to the assistance of those who are dealing with challenges.
LifeLine's core values are
Excellence, Ownership, Team, Integrity, and Compassion