This month, we're speaking with Stephen, who joined LifeLine in 2020 and now works on a range of our programmes in the Havering area, offering support to both young people and parents.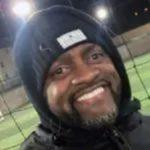 I grew up in Georgetown in Guyana. It's a beautiful country, very friendly; loads of activities, especially in sports. I played basketball for the country;  rubbish at cricket though. Going to different tournaments got me travelling to other countries. At one point, I thought I was going to be a professional sportsman, but financial constraints meant I couldn't afford to follow through.
After that, I went into being a teaching assistant, then qualified as a teacher.
What led to you moving to London?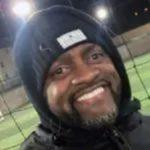 I came over for a visit in 2000. The first thing I fell in love with was the cold. Back home, its blazing hot pretty much all the time. When I came out of Heathrow and felt the cool breeze, I thought I was in heaven.
I was shocked that there was no horse-drawn carts and everyone had a car or motorbike. In my head, I had the image that London was still quite Victorian, I guess. It felt like living in a puzzle at times—streets full of buildings that all looked the same. It wasn't like that at all back home.
When did you get settled in UK?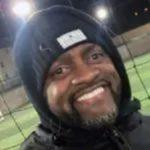 I came back to London in 2001 on a one-year visa. I would've liked a longer visa, but I needed to prove that I was trustworthy and reliable. I spent that year volunteering at the local Asda.
That was my first role in the UK; people were so surprised that I wanted to talk to everyone. My colleagues used to laugh at me for it. But I brought a little sunshine into the shop. They were fun days.
When did things change for you in the UK?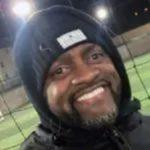 So after a year, I got my indefinite leave to remain. That's when I got a job offer to teach in a primary school, doing Maths, English and PE with Year 6 students. After that, I went to teach at a pupil referral unit in Brent.
I've always liked working with young people with challenging behaviour. My technique was to see things from their point of view. And the kids warmed to me. At one time, I had a class of 30 young people with issues. I would get them to communicate, rather than just react.
From that, one of the other teachers suggested that I should go and work for social services. He gave me a link to the Pathway to Independence programme in Brent. I worked at social services there, as well as in some other boroughs, for a while.
What did you do after Social Services?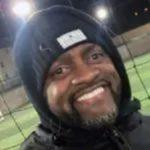 Next, I went to work in a children's centre in Hounslow as a Family Support Worker for the local authority. It was similar work, but this time it was about working with parents alongside their children dealing with challenging behaviour. There was a big focus on behaviour and getting parents to understand their child better. We dealt with this through good communication—teaching parents how to deal with negative behaviour and recognise the triggers and how to respond. When you try to address a young person by correcting them, particularly in public, you'll just embarrass them and trigger a negative reaction.
Do you have your own family?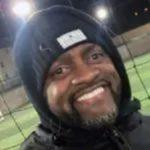 I got married in 2006. She was born in UK to Guyanese parents and we had a son together in 2004. But we're not together any more.
I've learnt a lot of things from being a father. I try to set my son small tasks rather than big tasks. I'll get pushback from him if I ask him in the wrong place or in front of other people.
I wasn't brought up like that, but I learnt from my own upbringing. If I want my child to have morals, I have to train him to be respectful and kind. When I watch him interacting with his friends, I notice he calls out their bad behaviour. It makes me very proud.
How did you end up at LifeLine?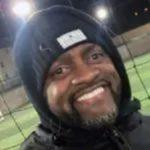 When COVID had just hit, I was in the middle of starting my own business, doing behaviour counselling for parents. I knew it wasn't going to be able to survive under these conditions. Basically, somebody I knew told me about LifeLine so I went to the website and what I saw got me really interested. I checked out if they had vacancies and they just happened to be looking for an outreach worker.
What are your impressions of LifeLine?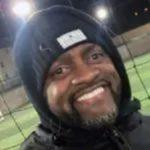 At my interview, I got to meet with Nathan. I'd never met the CEO at a job interview, but he was very down to earth, and I liked the way he would turn to his staff for advice.
I honestly think its one of the best companies I've worked at. The young people always come first. Some of the other places I've worked don't really do that.
LifeLine allows you to be yourself, and always lets you bring your points to the table. I know I can suggest something and it'll be taken seriously. Plus, we all get on well; it's a great atmosphere and everyone's so open and approachable.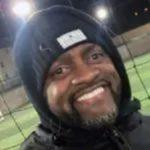 I get up at 5.30am, and start by watching 30 mins of comedy. I think you should start your day happy—if I'm laughing in the morning, it's a positive start. Then I hit the gym and plan my day. That's where my slight OCD personality kicks in. If I don't plan, I'm at a loss as to what to do. I'm not very spontaneous. I do try and plan for unexpected things, like a just-in-case list, as well.
Do you have any hidden skills?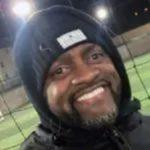 I'm a qualified a baby massage therapist. It's quite rare for men to get that. I learnt it when I was working at Hounslow, and delivered it for about five years.
What's the last thing you think about every day?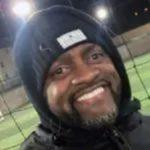 I say my prayers then, literally the minute I close eyes, I'm out.
What are your future plans?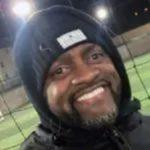 I want to be around for my son as long as I can, so that means staying healthy for as long as possible. I believe there's a time for everything, I live my life. I'm not waiting for anything. I just do it. I believe we all work hard and have a long, lovely life to live.