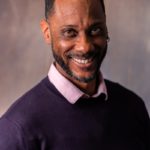 Daniel Chery, one of the managers of our SW!TCH team, has pulled together his top tips for outreach and detached working.
Always work in pairs
Ensure you have a current and updated risk assessment
Dynamically assess a situation before approaching young people in groups
Communicate with the police and local authority to identify hotspots
Make sure your team co-ordinate with other providers and share insights – joined-up working is vital
Carry around a toolkit for improptu activities, e.g. footballs, rounder equipment, Frisbees, cones, bibs, first aid kit, whistle, PPE, etc.
Bring the youthwork and activities to where the young people are
Log activities and evaluate effectiveness. Use registers and evaluation forms – who, what, when, where.
Share intelligence gathered to help better shape local provision
Make sure to actually listen to the young people and find out what their needs are and act appropriately.
Say what you mean and mean what you say.
Reach out to more than just the young people – build relationships with local residents to get a better picture of the situation
Your team should be highly visible when out working – make sure they have ID badges worn, and try and wear a consistent uniform, even if it's not branded with your logo
Make sure your staff have training in risk assessment, so there's no barrier to carrying out needed activities
Always make sure you follow the current social distancing and related guidelines
​​​Want to know more about mentoring?

​Get our simple one-page guide to different types of mentoring when you sign up to our ​newsletter!