This month we chat with Jayden, a young person involved with our SW!TCH programme, as well as his mum Francesca.
Jayden is 15 years old and lives in Barking. After receiving mentoring through SW!TCH, he is now one of our SW!TCH Ambassadors,where he develops leadership skills and supports our mentoring team to help other young people become agents of change in their community.
Jayden says he has already been stopped and searched three times by the Police. This led to him taking part in a focus group led by Crest Advisory, contributing to their new report, Forgotten voices: Policing, stop and search and the perspectives of Black children.
This month, Jayden was also featured in a Sky News report looking at the report's findings, where he shared his experiences of stop and search.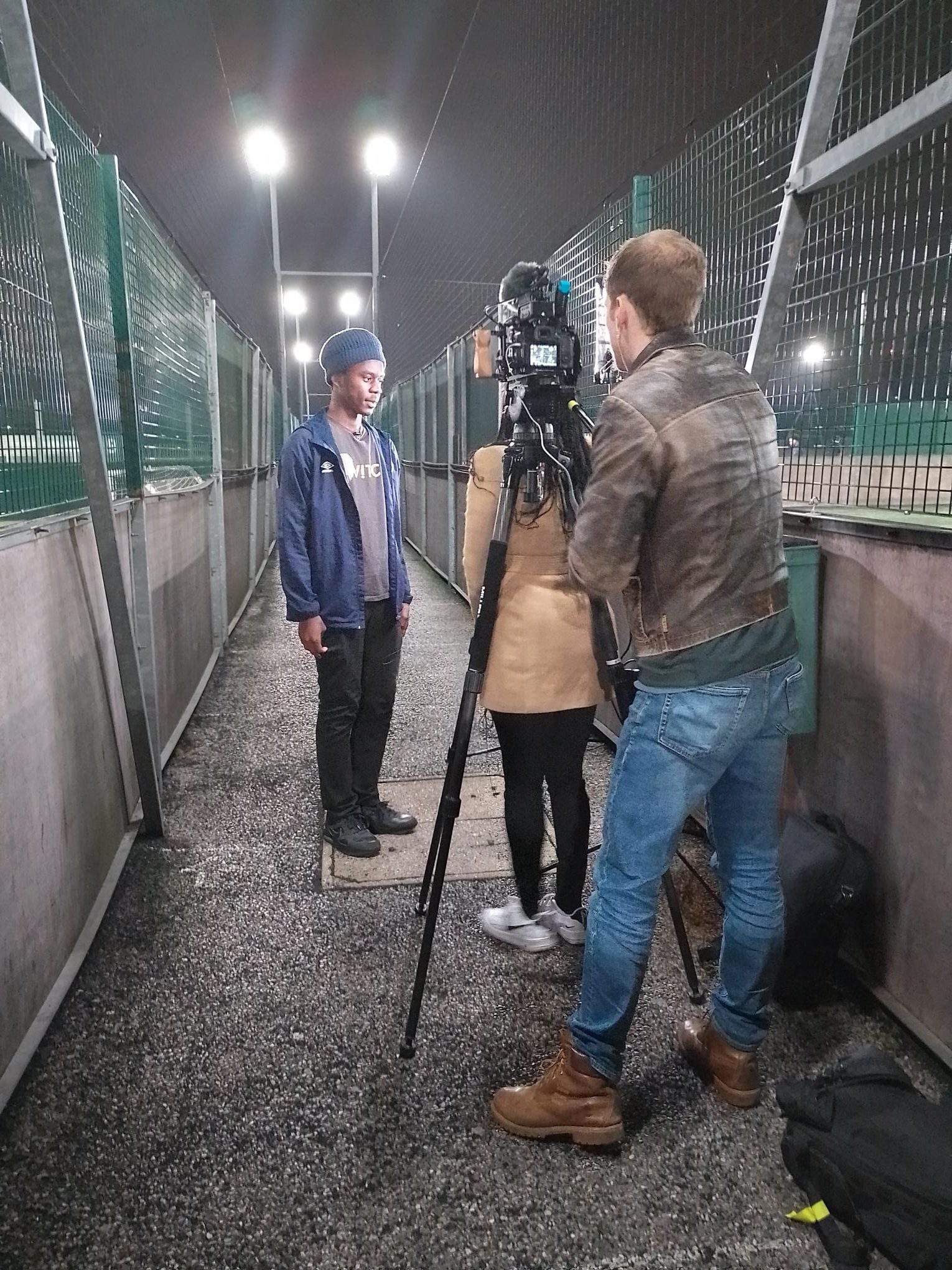 How did you get involved with LifeLine?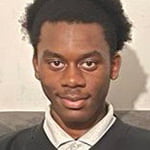 I was 14 and I got a mentor at school called Keira; she helped me with some small problems I was going through. She took me out of my lessons and gave me one-to-one mentoring.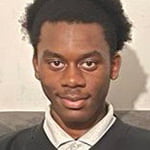 It was really helpful. It made me think about the future. I also took part in some residentials, paintballing, and other positive activities. It was the first time I stayed with a group of people outside of London. It was very quiet out in the country but there was lots of talking.
Why did you become an Ambassador?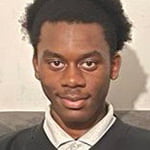 I became an Ambassador after being on the programme for about 6 months. I volunteered for the role after my mentor said people liked my personality and that I already give back a lot.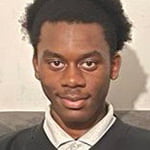 It taught me that there's more to myself—I'm not how I used to be. I learnt how to be a good communicator, a team worker, and an organiser.
I got good at planning and thinking about things and how they could happen. I also learnt that it's hard to make people open up. Sometimes people are too shy to open up to new people. I feel good about helping people.
How did your family get involved with LifeLine?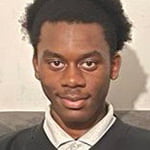 My older brother, Jamil, started taking part in the football activities and my mum joined the LifeLine parents' group. LifeLine is helping my whole family. They've got the facilities and staff to help local families.
What are your impressions of the Police?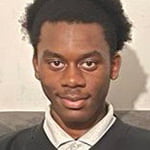 I wouldn't know how to react. I guess negative? I get nervous that they might be stopping me for no reason. If they listened to more young people, it would help.
The LifeLine stop and search workshops I attended taught me about knife crime situations and about what was happening in my area.
What do you think of Stop and Search?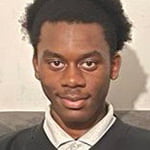 Sometimes it does help, but the majority of times they're stopping innocent people. Knife crime can stop if the young people who used to carry knives visited schools and talked to other young people about the dangers.
What is your proudest moment?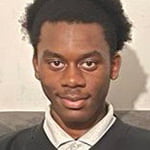 When I told my mum that I'm grateful to have her in my life. She started crying. You don't always have to buy a present—words last forever.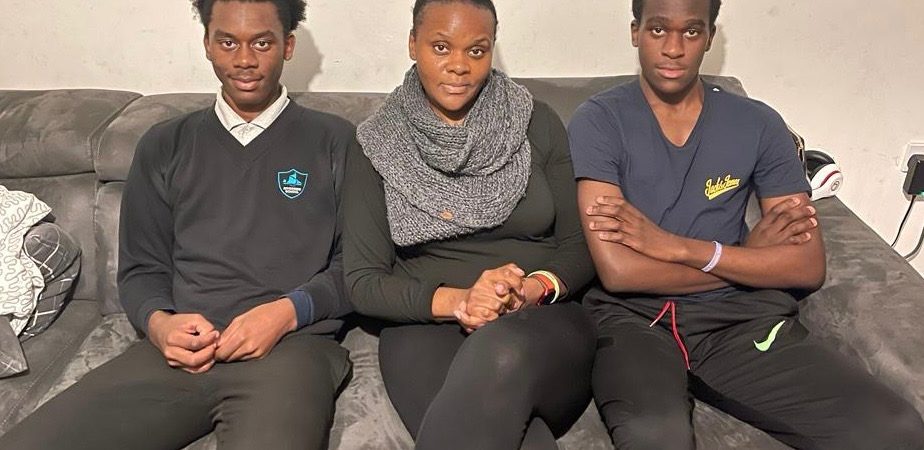 Jayden, mother Francesca, and brother Jamil
Francesca, Jayden's mother
Francesca is the mother of four children. She has been receiving parenting guidance from our Champions Support Network for over a year now. In her spare time, she volunteers for good causes.
Have you always lived in Barking?

My parents were from Sierra Leone. I was born and brought up in Rome in Italy until I was 12 years old. Then later on my family moved to south London. I moved to Dagenham after I had kids. I have four children. My eldest are twins—a boy and a girl. They're now 16. My youngest is 6 and Jayden is 15.
What made you interested in LifeLine?

Just the way it transformed my son. I also love helping people and being part of a support system. I wanted to put back into the system.
Did you end up doing that?

I volunteered for LifeLine doing cooking for the young people who could not afford food at the after-school activities.
Also, at the parent's coffee mornings I attend, you not only become part of the group,  but you are helping other people just by being yourself. Speaking to other parents, I found out that they were going through the same stuff as me.
Before that, I used to bottle up a lot of things. At the coffee mornings, we developed bonds as parents. I even found out that in the group there were some parents of Jayden's friends. It seems to be a space where new families and friends can be created.
Was meeting other parents in person important?

Social media and mobile phones can't replace face-to-face encounters. I thought I was the only one because of the isolation. But when you connect like that, it makes you think that you are normal and not mad.
Who in your neighbourhood would you like to help?

I would like to help everybody, but I have a soft spot for helping teenagers. Maybe I have a future in that. I used to be a chef for about 5 years, I did an NVQ—catering; food service; hospitality.
Has LifeLine helped your family?

My eldest son, Jamil, plays football now—he joined after he saw how Jayden changed. I feel like they get along much better now.
Jayden is a lot more confident, more out there, willing to try things. Even to homeless people; he gives them money. He has a lot of empathy. I like to think it's from me. It's something in my heart.
When I was eight, me and my family went to get my brothers from Sierra Leone—it was so different there. I came back to Europe with new siblings. It taught me about patience being more loving and caring. They now live in UK too. I have lots of nephews and nieces.
In Italy, they're very family orientated too; that's rubbed off on me.
Shamaan Freeman-Powell, Sky News journalist
Shamaan, who interviewed Jayden for Sky News, also wanted to share some thoughts about her meeting with him.

It's not easy speaking to the media, especially with a camera in your face and lots of nosey onlookers wanting to catch a snippet of what all the fuss is about.
But this didn't seem to phase Jayden. I was very impressed by his quiet confidence and professionalism, especially at his young age. Jayden was very polite, well-spoken and extremely patient during the course of filming.
He spoke eloquently about the impact his experiences with the police have had, whilst still being measured and understanding about the role they play in society.
We have already had a very positive response at Jayden's contribution, with many saying his candidness was relatable for many other youths.