We are excited to welcome Anistasia to the LifeLine team, who will be working on our new capacity-building SW!TCH Communities programme in the local area.
We hope you enjoy getting to know Ani as much as we did!
What is your role at LifeLine?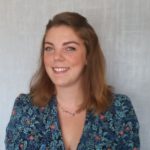 I'm a Community Development Worker for LifeLine's new SW!TCH Communities programme, which is funded by The Mayor's Office for Policing and Crime (MOPAC) through London's Violence Reduction Unit and the local councils of Barking and Dagenham, Havering, and Redbridge.
Statistics show that these boroughs are some of the most vulnerable when it comes to Serious Youth Violence, so my role will be working with the community to find out how they feel about the current climate and how we can help them to make the area safer for everyone. We'll be looking at, for example, bringing together various parts of the community, setting up people as 'champions' to help drive change locally, running a variety of training courses to equip the community to respond to Serious Youth Violence, and laying the groundwork for longer-term initiatives to ensure a better future for the area.
What was your first day at LifeLine like?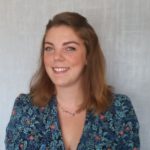 I met lots of people from the community on my first day and a few of them summed it up well for me. They said "You've really been thrown in at the deep-end, haven't you!".
It felt very natural to me to go out, meet with people and talk about the project and my role straight away. The first few meetings really made the project come to life. It felt like painting in the colour on a pencil drawing.
What did you do before coming to LifeLine?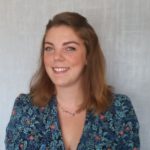 I studied at the University of Brighton, doing a degree around conflict resolution, which was looking at society and politics as well as international relations and war. After that, I went to the University of Sussex to do a Master's in Human Rights, which covered a wide range of topics including domestic abuse, refugees, and identity politics.
I went back to the University of Brighton, where I worked in their philanthropy department, mostly helping to raise awareness of their Global Opportunities scheme. This would be a full-package scholarships for asylum seekers, offering them accommodation and food as well as the support they needed to continue their studies here.
I also went to Rwanda for a time, working on a voluntary project with the International Citizen Service (ICS). I had to do a lot of training for this, from cultural sensitivity to carrying out risk assessments and things like that, and a lot of research as well – I had a general idea of what kind of projects we'd be working on, but not the specifics just yet.
In the end, I was working with a group of sex workers who wanted help with setting up a business cooperative. We discussed what they could do, and they decided to sell soaps and salves – so we helped them carry out market research to make sure it was a feasible idea, found people who could teach them how to make the products, help them track down suppliers, and supported them as they got their business off the ground.
The whole thing was a brand-new experience for me, and it really came with all sorts of challenges – but I'm glad as it meant there was some many things I could learn from.
How would you describe LifeLine and the people working there?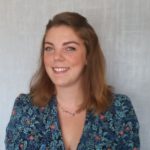 Everyone I've met here is so cheerful and chatty.  I just feel really welcome and comfortable.
What do you like most about LifeLine?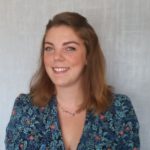 The ethos and what Lifeline aims to achieve—supporting and empowering vulnerable people to be agents of their own change.
When it comes to the local community, what gives you hope for the future?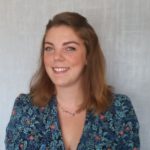 I think it's really important that we can make some sustainable impact and see some long-term change in the area. I hope that we can get the ball rolling so that, even after the programme is finished, it can continue with its own momentum, driven by the community, and that people here will want to be a part of it and will be advocates for even more changes.
What one word would you use to best describe yourself?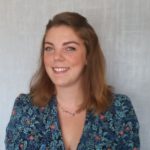 Oh, that's tricky, isn't it? I think 'caring'. I'm always worrying about other people, and I guess you could say a 'mother hen' to my friends and family.
What one word would your friends use to describe you?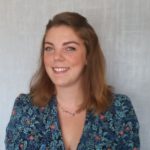 Well, two words – I think it would be something like 'good listener'. I've got a lot of friends who are struggling with their mental health and stuff at the moment, particularly with everything going on that has exacerbated a lot of people's troubles… so yeah, I listen.
What's something about you that a lot of people don't know?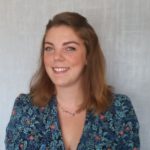 Well, it's not something that comes up a lot, but I know sign language. My mum was a communicator for the Deaf, so I learned how to sign from a young age. We were very involved in the Deaf community, which was very important to us as we could ensure it didn't marginalise anyone and we could bring together different groups in the area that wouldn't have been able to communicate otherwise.
What do you do in your free time?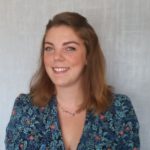 I've always been quite creative – I quite enjoy painting and drawing, that kind of thing. And my friend recently started up her own pottery business, so we did a workshop on that and had a lot of fun. I think it's something I quite like to pursue, because arty things in general I really love. It's always a good thing to share with other people as well.