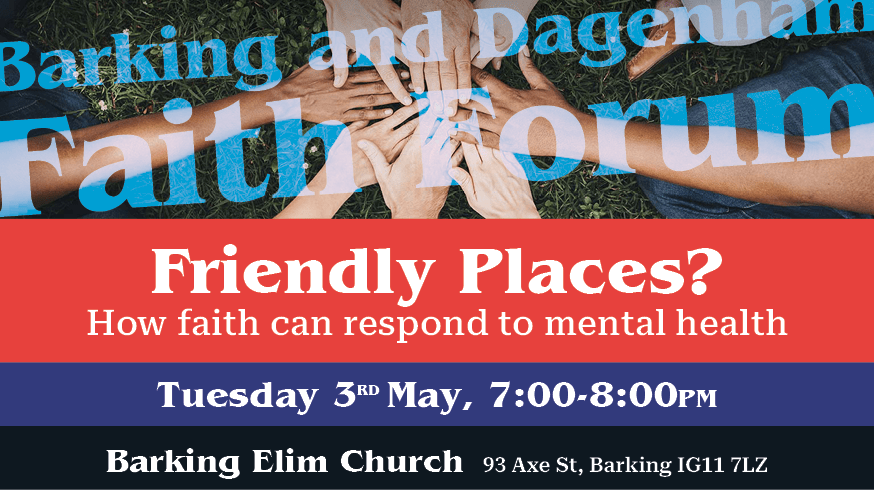 One of the starkest revelations of the pandemic has been the widespread impact on mental health.
This includes many within our own faith communties, as well as those who reach our to us for help. As restrictions ease, how we can support people with mental health is one of the top concerns we've heard.
How can we be more inclusive? Learn about the Friendly Places Pledge and the ways that places of worship and faith groups can support with mental health issues.
What support is available? Hear from Healthwatch Barking and Dagenham about the local health landscape and mental health services
What we can do? Join our discussion as we explore a scenario and discuss how we can come together to respond to this growing need.